Stainless Steel Wall Series... by Roy Mackey
Here is my new stainless steel wall series. Origingally I started doing these wall paintings out of steel back in 1995. Back then I could never afford stainless steel so just worked in Mild steel. Now I can afford the stainless and have the tools to weld it. The list of images here shows the newest ones first getting older the farther down you scroll. They have a frame made of 1 x 2" mild steel. The stainless has been welded to the frame and then the lettering or lines done with a bead of weld. After the welding has been done the stainless has then been polished. Some are polished more some less.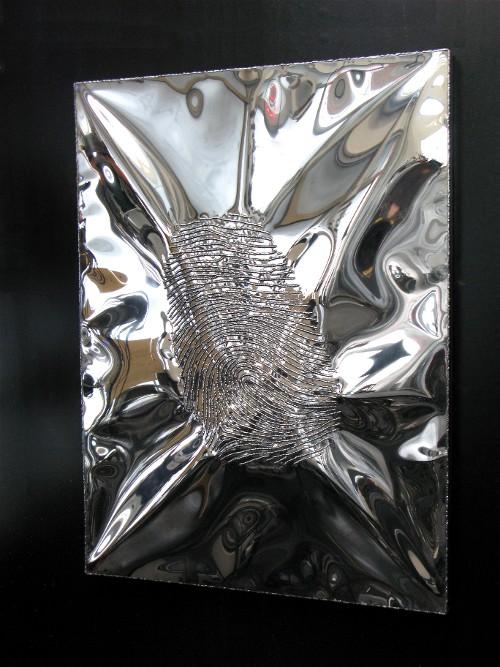 "Thumb Print" 48 x 36 x 2" sold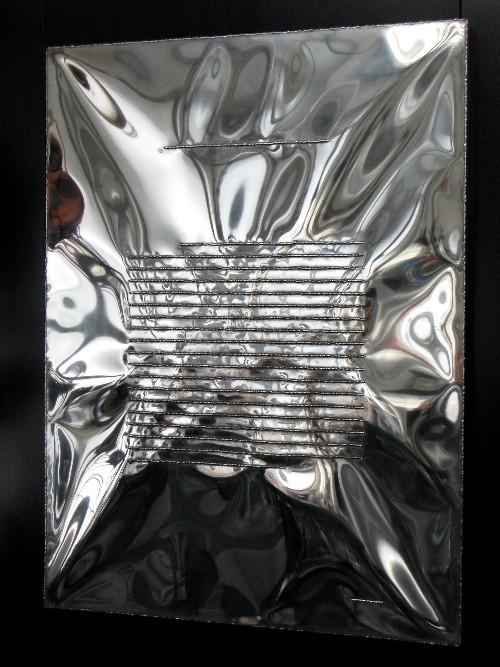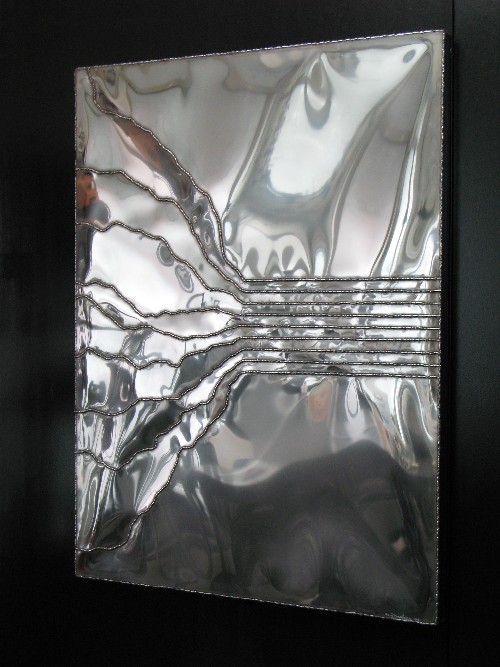 "Apparent Chaos" 48 x 36 x 2" sold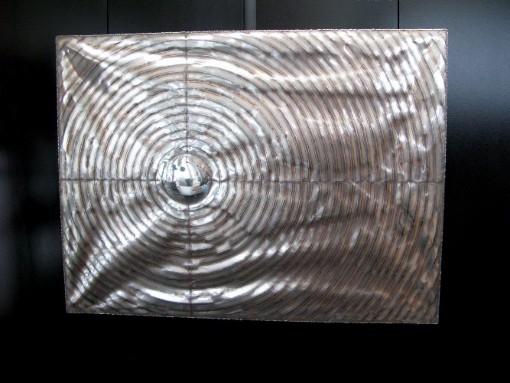 "Off Center" lrg 36 x 48 x 2"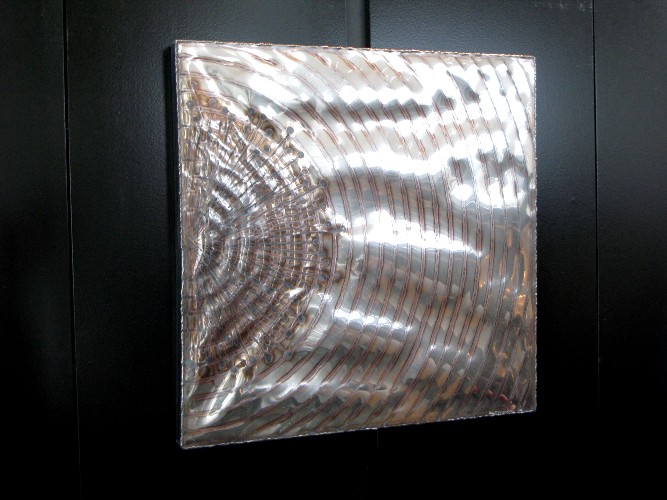 "Off Center" sm 24 x 24 x 2"