Life in Lines Series by...
Roy Mackey

Here are works from my new series Life in Lines. These are just a continuation of steel "paintings" I started doing back in 1995. Each piece is an abstract expression of some aspect of life done in welded lines. A welded line is like a thumbprint and like life no two are the same. It would even be impossible to create one inch of weld line to match another inch. The variables involved in the process are almost infinite. The earliest of this series goes back to 1995.

For some reason these pieces are very hard to photograph in order to capture their true essence. Some of my work is quite easy to capture the feel of the work. Especially my very small works... the stainless series and these seem to be almost impossible. What you see here is only a minor reflection of them compared to in person.

This page is under construction and will be updated shortly as I get photos that are good.... enough.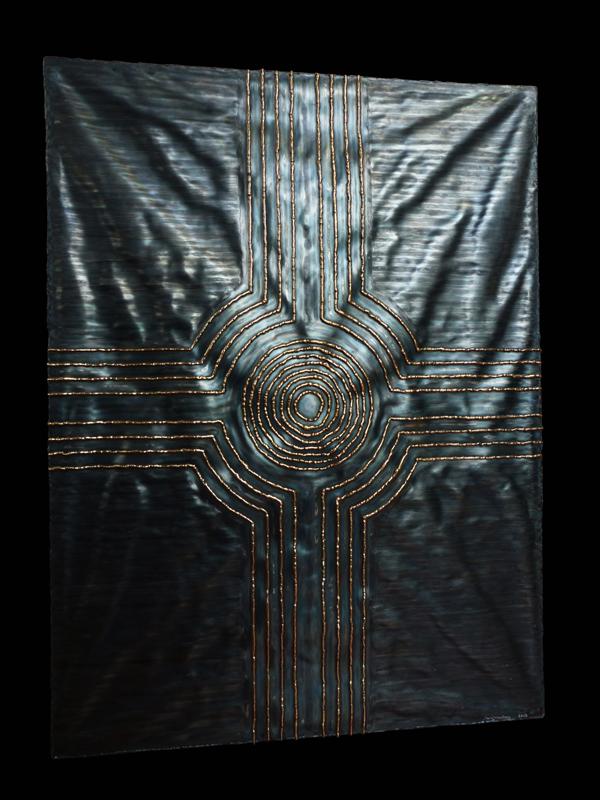 One $16,500. 48 x 36 x 2" brass on steel 38lbs. 2013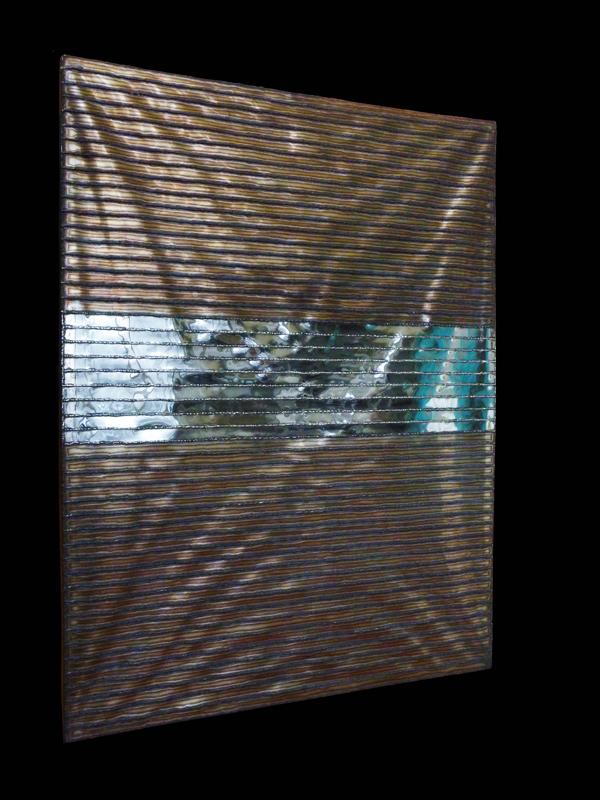 Stainless $16,500. 48 x 36 x 2" 38lbs. 2012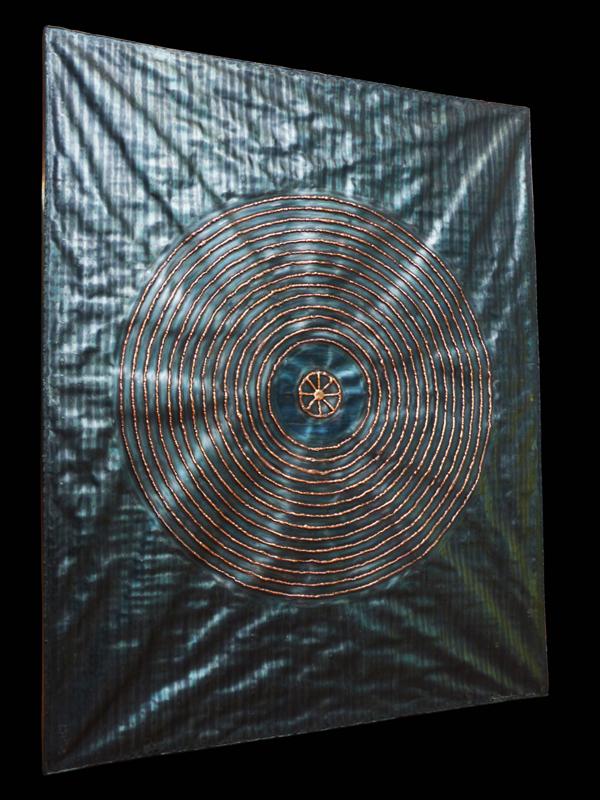 Thoughts $18,500. 60 x 48 x 2" copper on steel 2012
Apparent Order $16,500 48 x 36 x 2" stainless steel 38lbs. 2012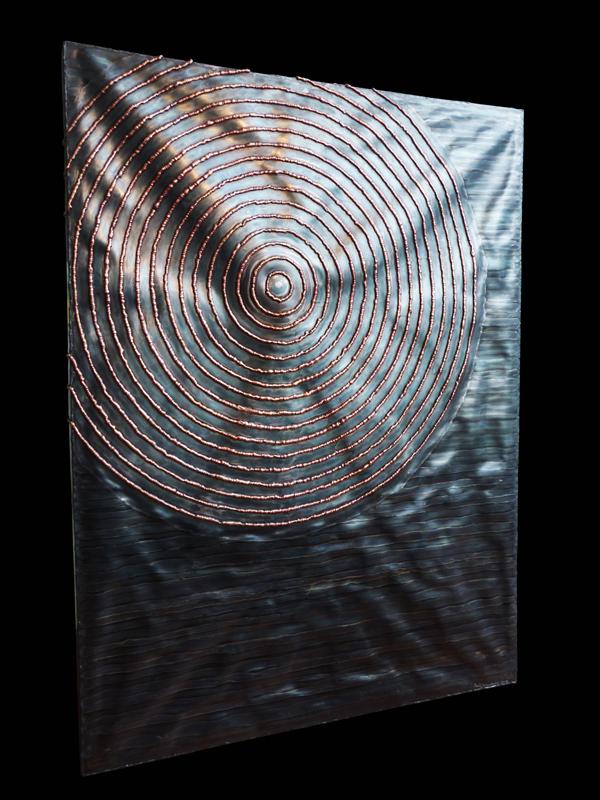 Space Rings $16,500. 48 x 36 x 2" copper on steel 38lbs. 2012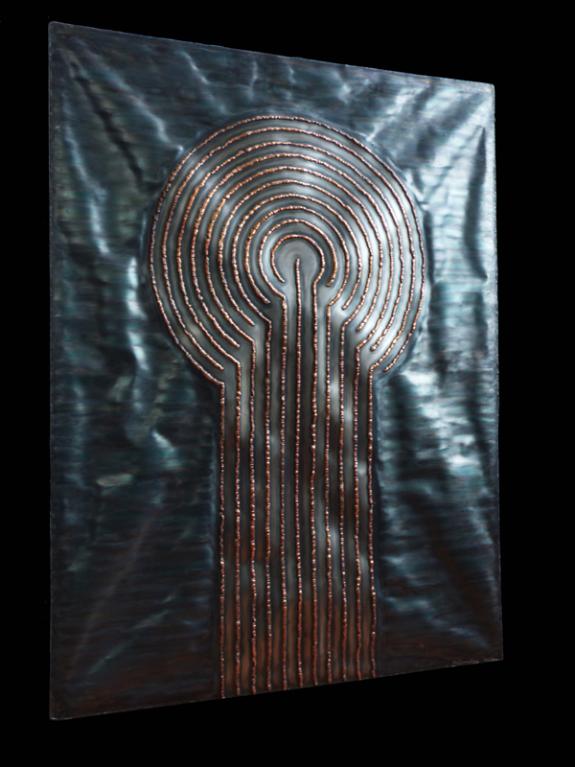 Eleven Lines $16,500. $8 x 36 x 2" 38lbs. 2012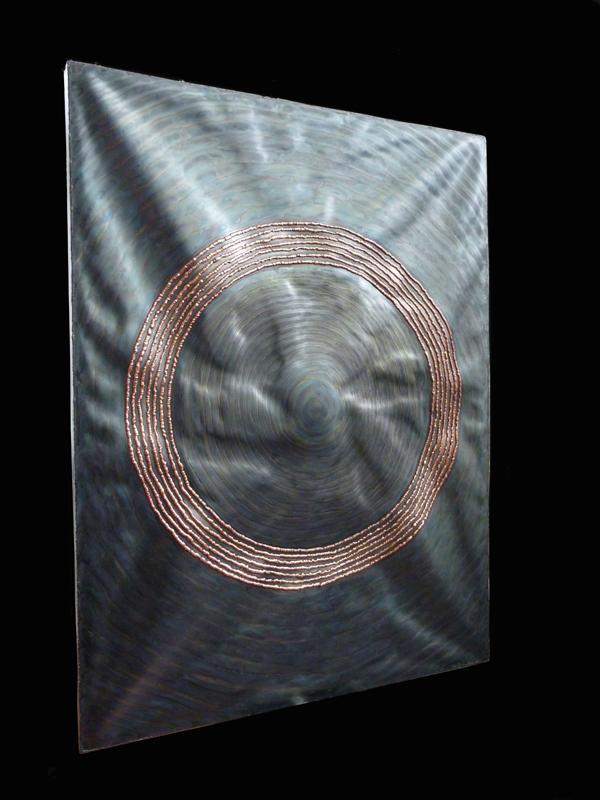 Seven Rings $16,500. 48 x 36 x 2" copper on steel 38lbs 2011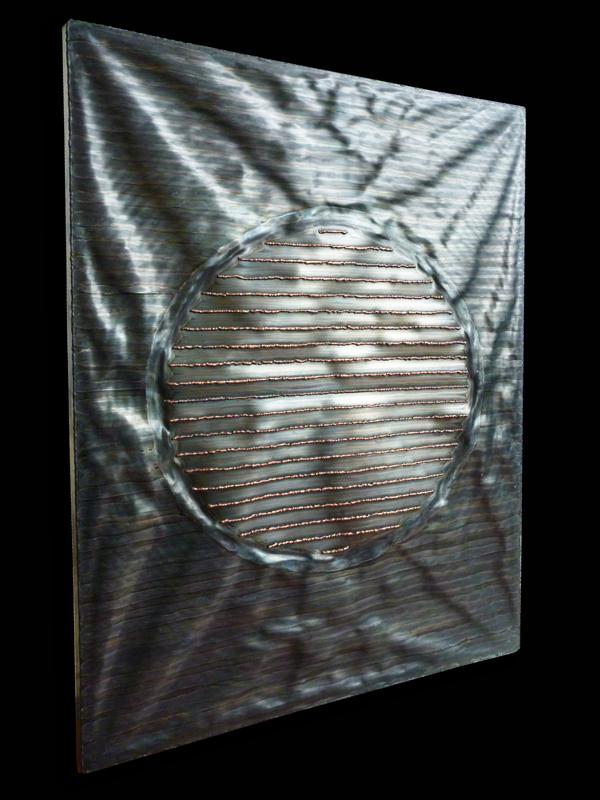 Round Lines $14,500 48 x 36 x 2" copper on steel 38lbs 2011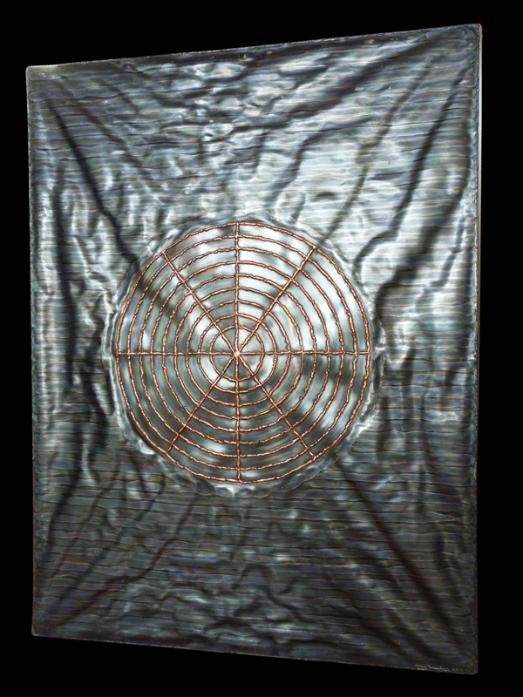 Copper on Steel $16,000. 40 x 36 x 2" 38lbs 2011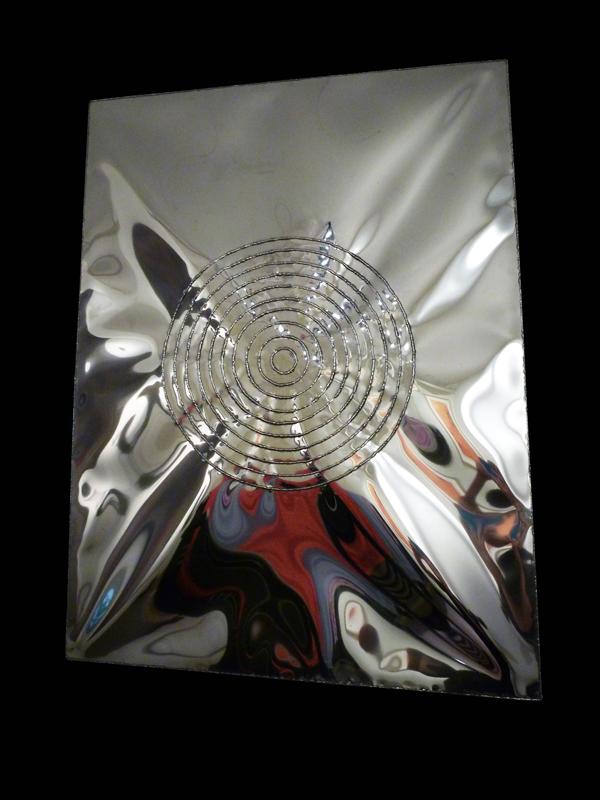 Rings $16.500 48 x 36 x 2" stainless 38lbs. 2009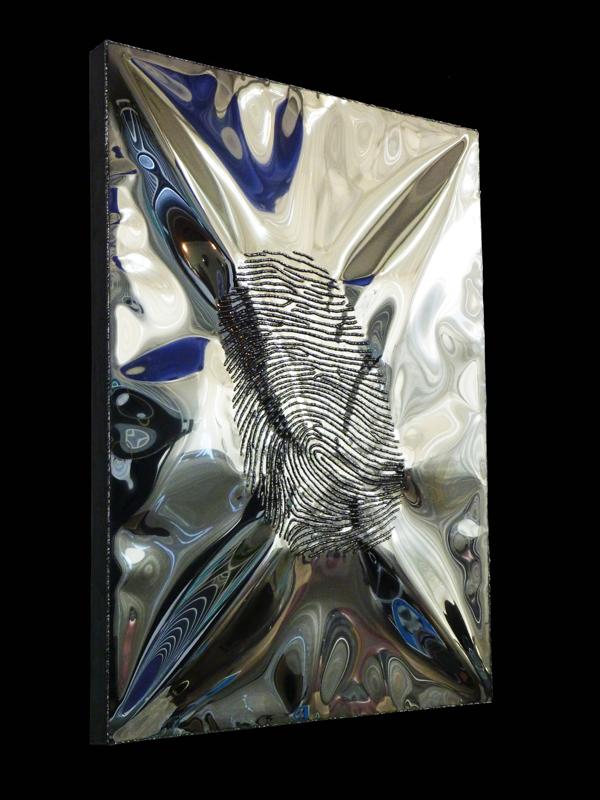 Thumb Print $ sold 48 x 36 x 2" stainless 2008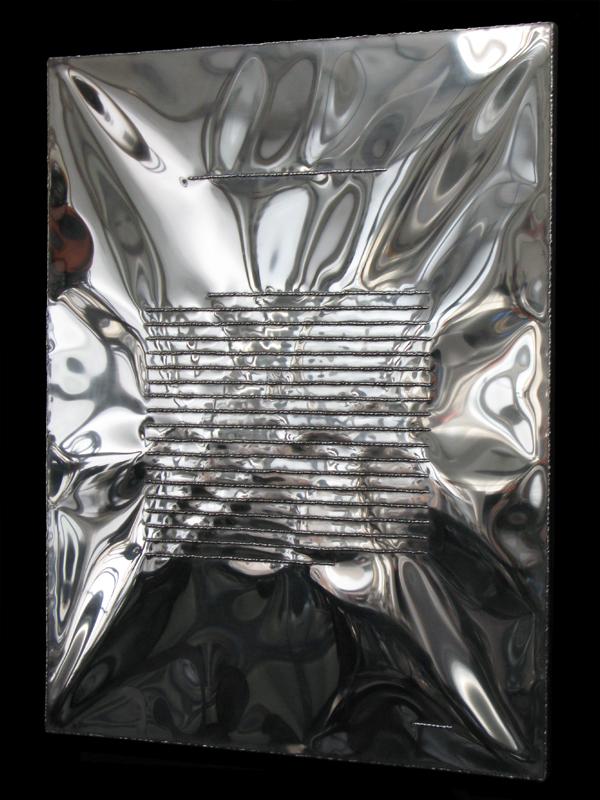 Story $18,500. 48 x 36 x 2" stainless 38lbs. 2008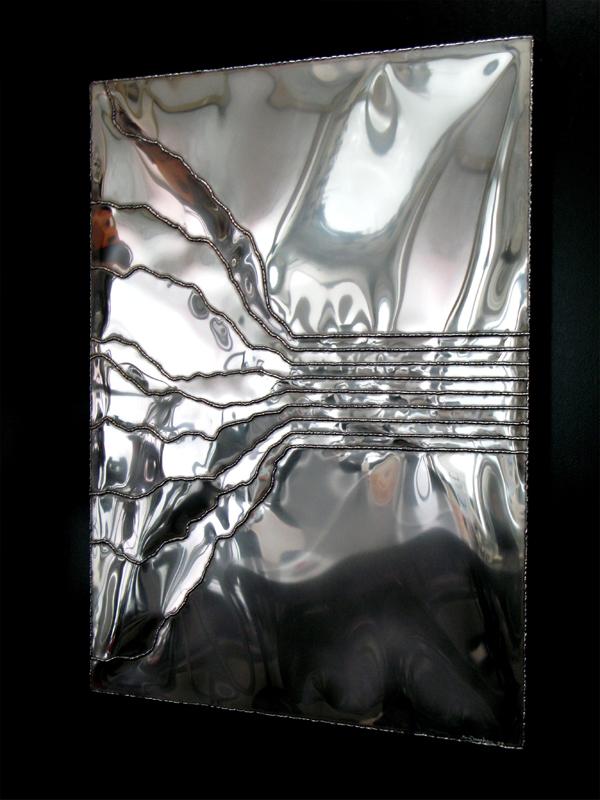 Apparent Chaos $ sold 48 x 36 x 2" stainless 2008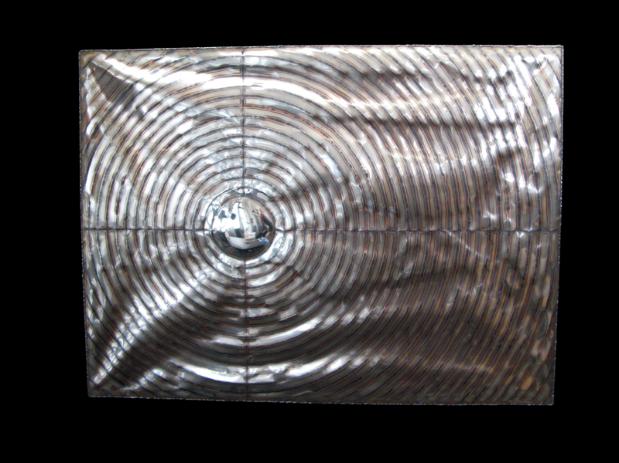 Off Center $16,500 36 x 48 x 2" burnt stainless 2008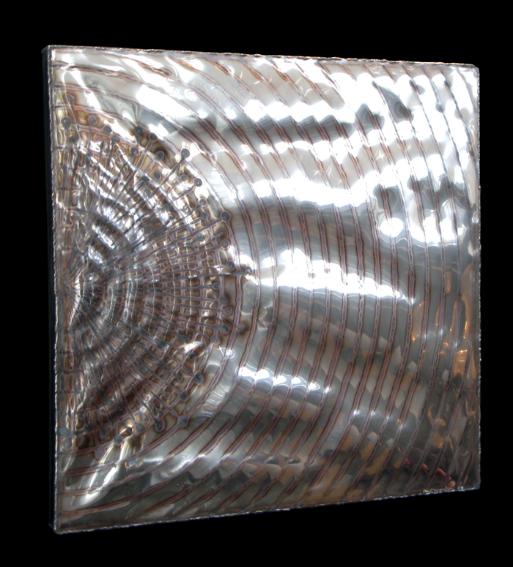 Off Center $5,800 24 x 24 x 2" stainless 2008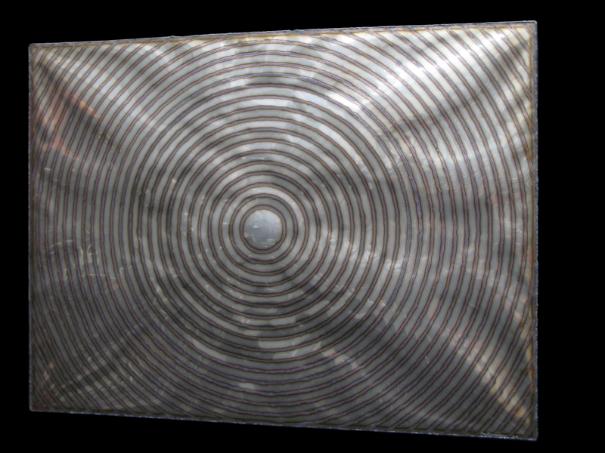 Rings $14,500 36 x 48 x 2" stainless 2008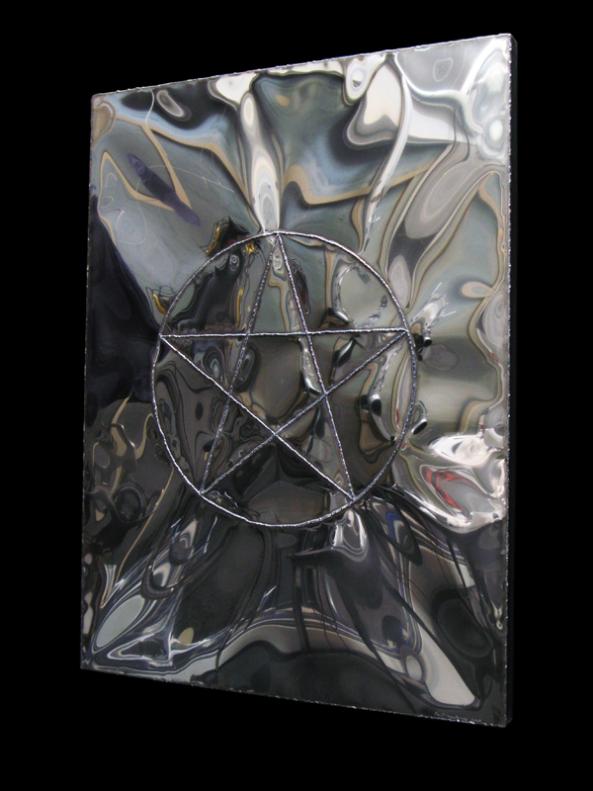 Star $14,500 48 x 36 x 2" stainless 2008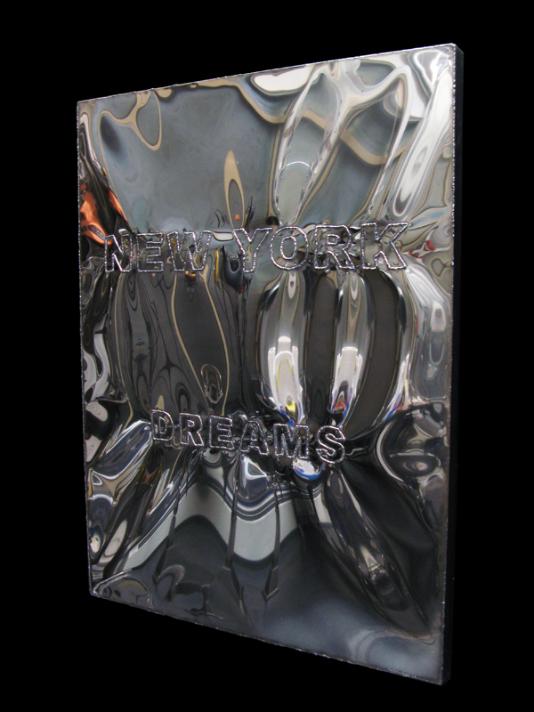 New York Dreams $24,000 48 x 36 x 2" stainless 2008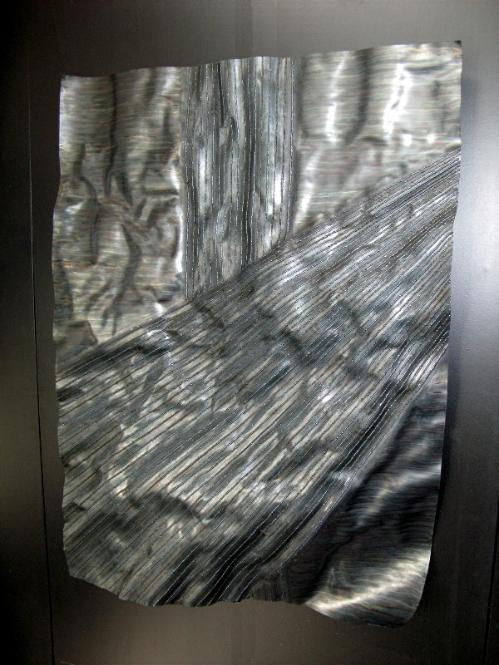 Lines in Space $5,900. 39.5 x 29 x 5" gas welded steel 2008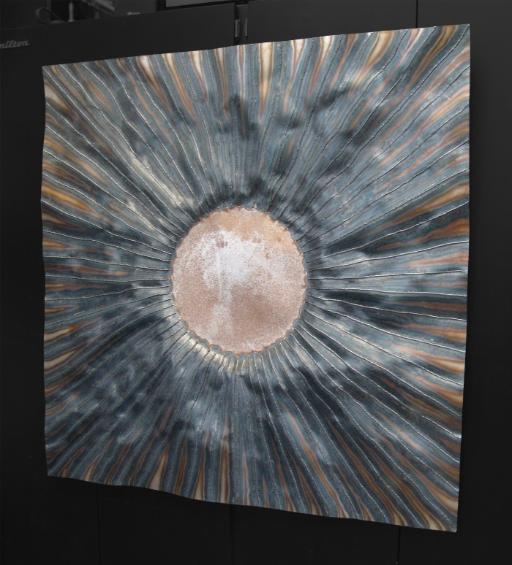 Source $9,500. 48 x 48 x 3" gas welded steel 2008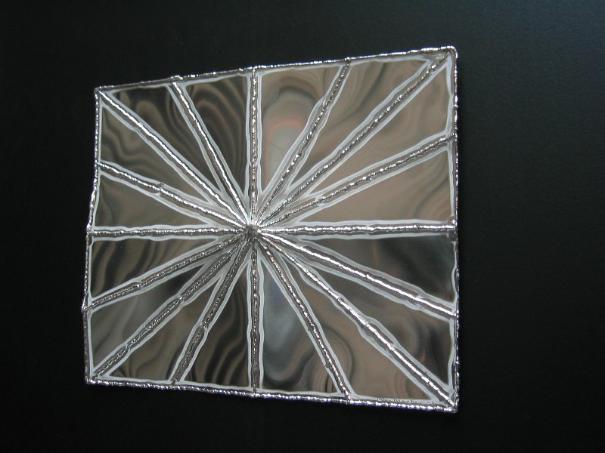 Stainless Lines $1850. 12.75 x 16 x 1" stainless steel 2006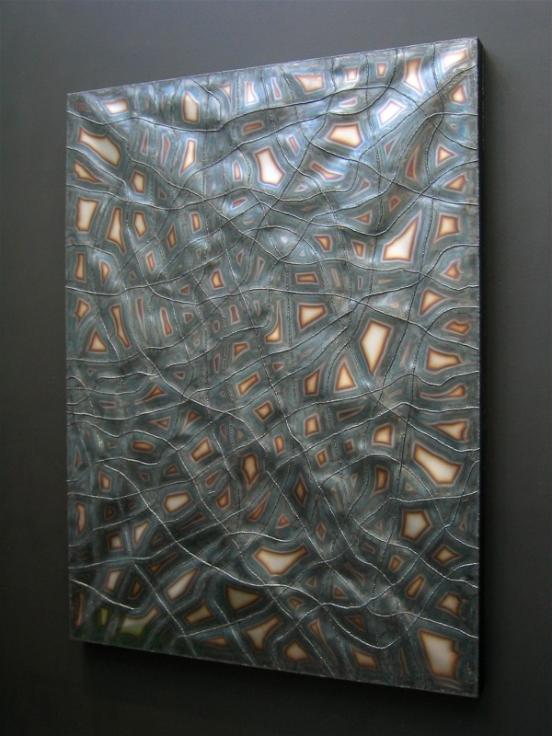 Life Lines $12,000 48 x 36 x 2" gas welded steel 2005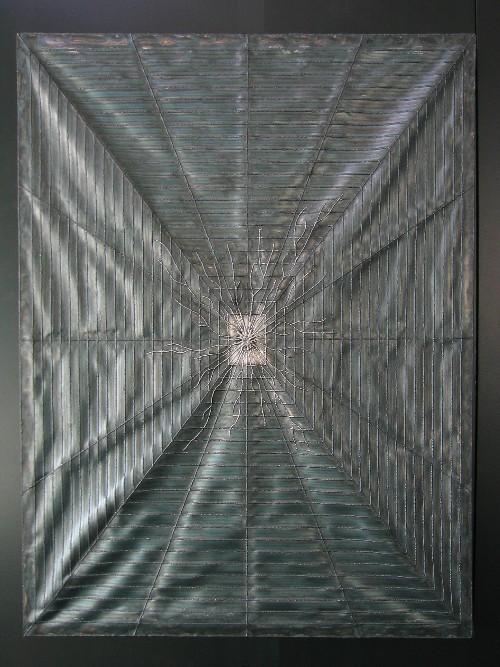 Bunch of Lines $12,500 48 x 36 x 2" gas welded steel 2005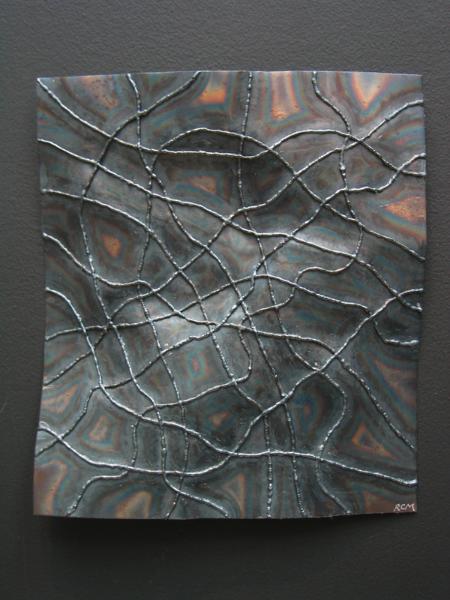 Sketch $ sold 12 x 12 x 2" approx. gas welded steel 2005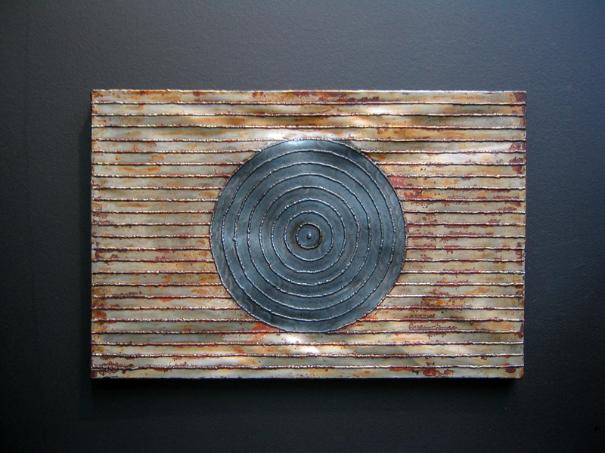 Untitled $ sold 12 x 16 x 1" approx. gas welded steel 2004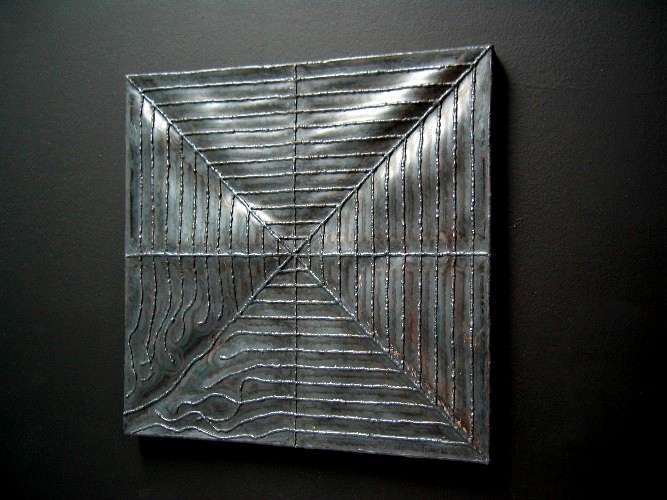 Broken Lines $ sold 12 x 12 x 1" gas welded steel 2004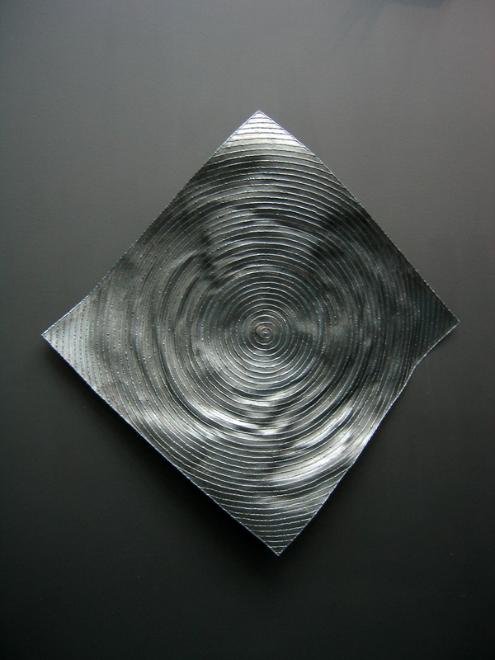 Circles on Sheet $ sold gas welded sheet steel 2004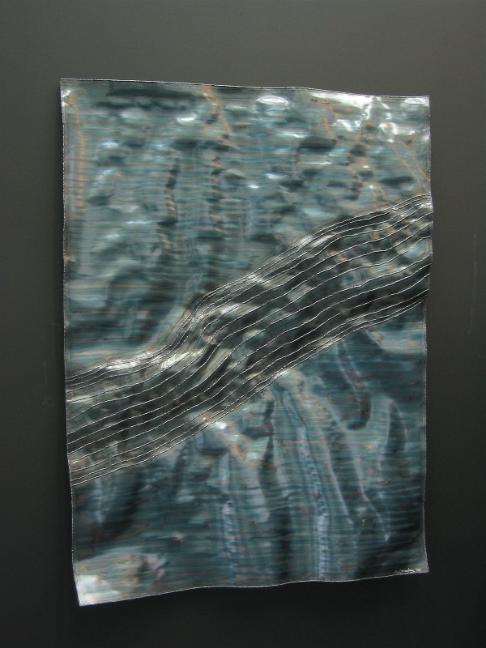 Random Lines $7,900. 48 x 36 x 4" gas welded steel 2003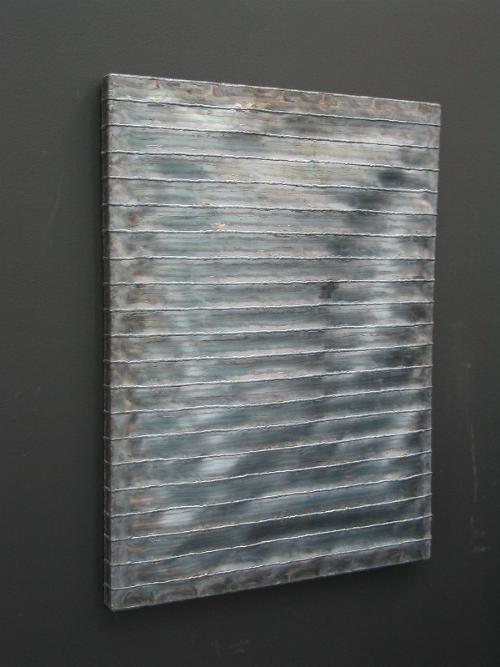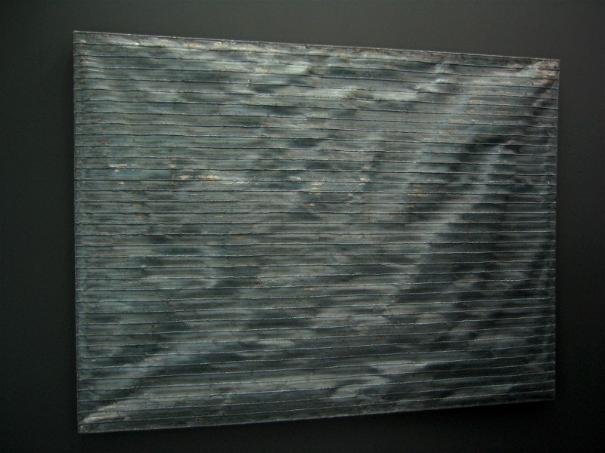 Lines $12,500 36 x 48 x 2" gas welded steel 2003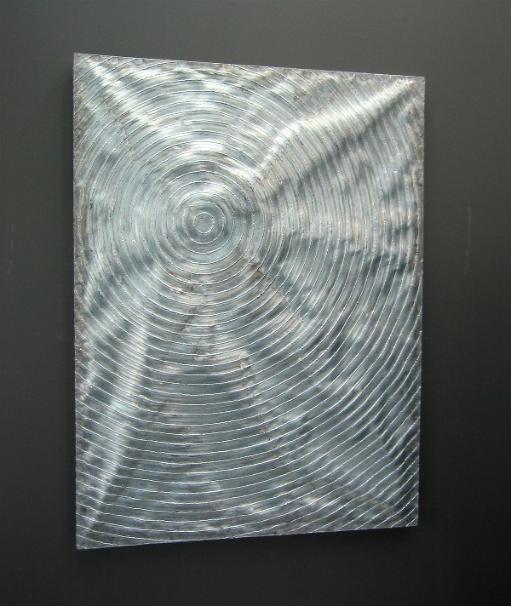 Circles $14,500 48 x 36 x 2" gas welded steel 2003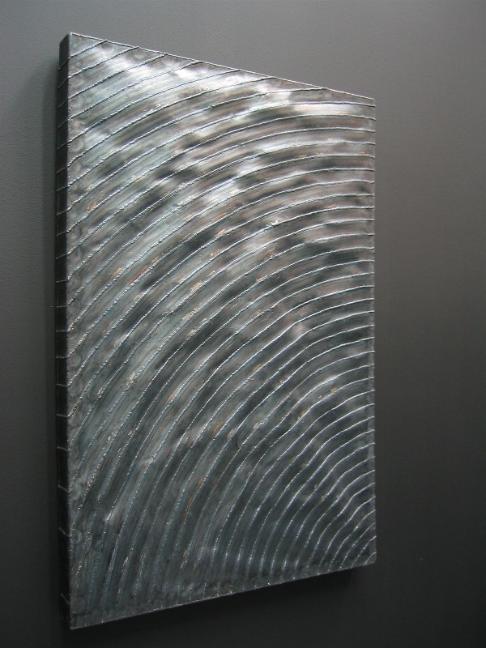 Curved Lines $6,400 36 x 24 x 2" gas welded steel 2003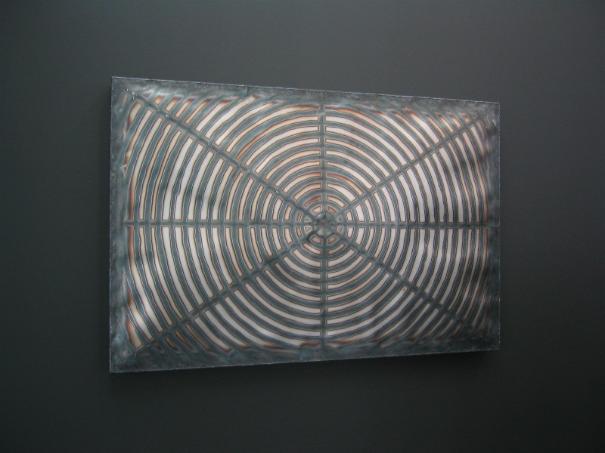 Burnt Metal $6,900. 24 x 36 x 2" gas welded steel 2002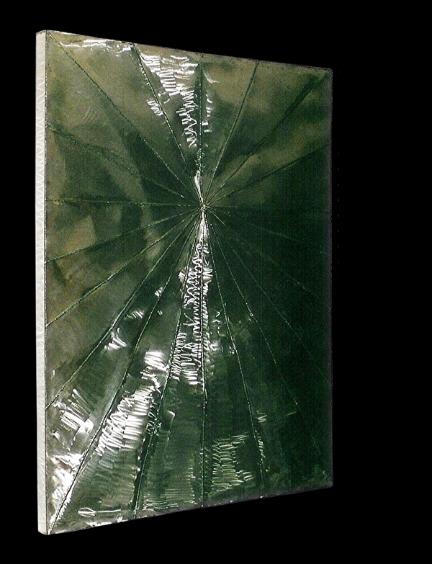 Tunnel $ sold 48 x 36 x 2" gas welded steel 1997ish