Score a FREE Candle Holder Here.... by Roy Mackey
Hey if you are looking to score a free candle holder and don't live in Canada check back here. Sometime in the future I will be giving away one per country. I will be starting by posting one here and the first one to ask for it gets it. Shipping to anywhere in the world will be included. It will be shipped slow and cheap and with no insurance.... hey its free remember. Anyway I will be starting on this sometime in the near future. Stay tuned if you like strange junk for free.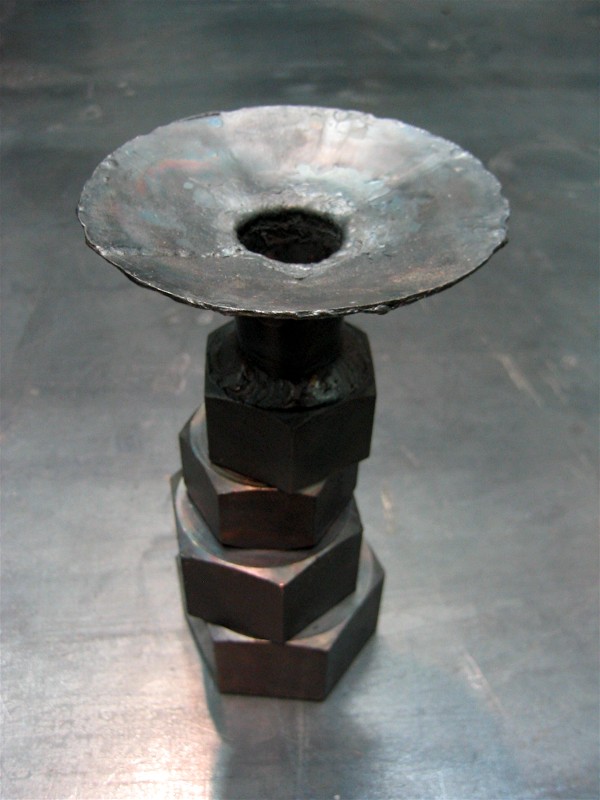 TAKEN !!! by Kevin Rexroat of Tacoma, WA. a smart cookie no doubt and knows a deal when he see's it. FREE !!!! Here is the first one finally. Remember the first person outside of Canada to ask for this gets it free!!!!! Shipping included!! One hell of a deal. All my candle holders are signed dated and documented. This is a great chance to score some artwork without costing you a dime. You might want to hurry though as I am apt to forget I have it here and sell it. In that event I will likely substitute it for another one.