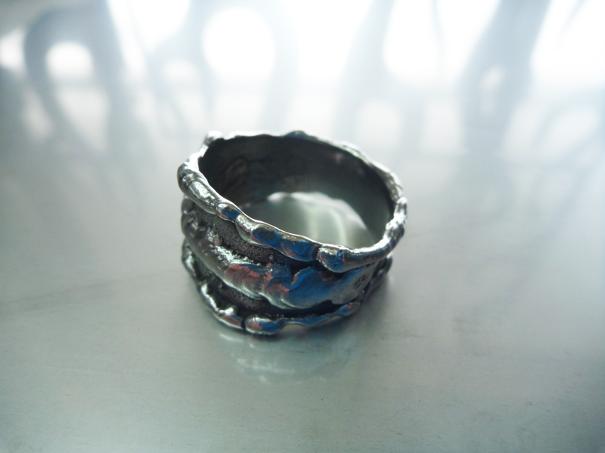 Here is the first ring I did about 17 years ago. Raw gas welded sheet steel. I have been wearing it on and off the whole time and no rust?? NFS.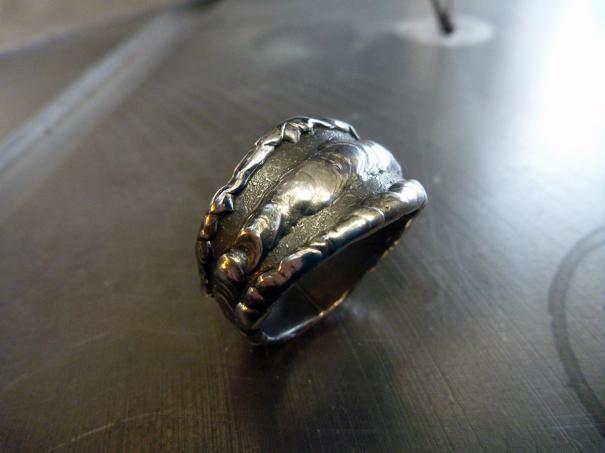 Here is the second ring I did about 16 years ago. I am sure I have one or two more I did back then but have not found the pics yet. NFS.

Why You Seriously Don't Want One of These Rings
Seriously you don't really want these rings below. Let me explain why. First off they are made from nothing more than cheapo raw steel, copper and brass.

Now, even though they are all signed dated and documented by me here on this site, they will likely leave rust stains on your finger if you were to actually wear them. If you drop one and your dog eats it he/she could choke on it. These rings were also made in our studio here where copious amounts of peanut butter were eaten on a daily basis while making these rings. Not to mention knowing all the strange chemicals I play around with God only knows that may have gotten spilled on them.

Then of course, since they are made out of man made products, they are known to be cancer causing in the sad State of California. I should also point out that radioactive tig rods may have also been used in their construction. These rings may have also been carried around in my jeans while I was working on them. No doubt those jeans were dyed with blue dye number 9 and we all know how deadly that stuff is.

Then on top of all this these may have also been washed in tap water which as you all know contains trace amounts of deadly trichloroisocyanuric acid use to purify the water. The same suff that caused that nasty chemical fire here in Vancouver awhile back that killed all the silverfish for miles around.

Then to make matters even worse all these rings come in one size... too large. Not only will they not fit you but I cannot / willnot adjust them. The only option would be to use it on a neck chain, but then you would have to hit home depot for some cheap chain and God only knows that that stuff is made of!

At the same time though
the price is cheap!
Only $149.

if picked up at the studio
Or $159.
with free shipping to anywhere in

Canada and the US.

Rings Below Are For Sale
Note: still taking/processing photos.

Also each ring is a hand made

one of a kind original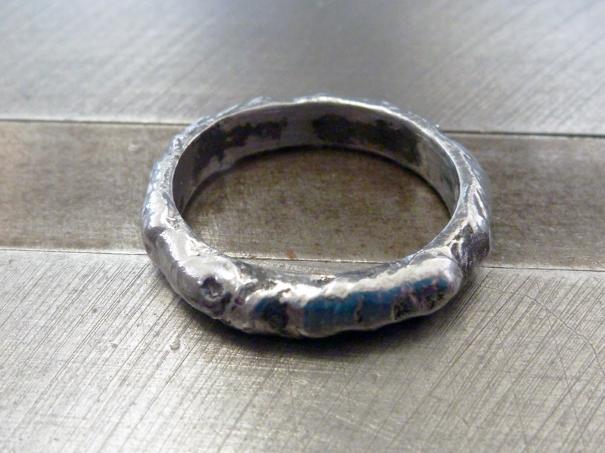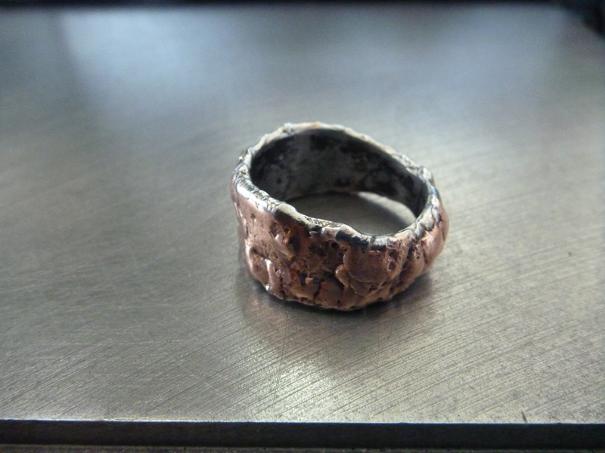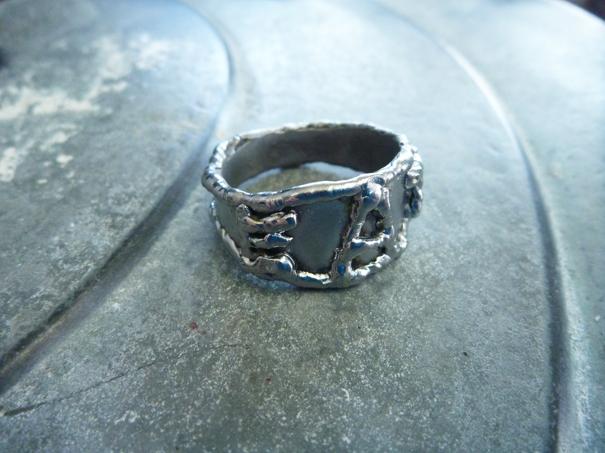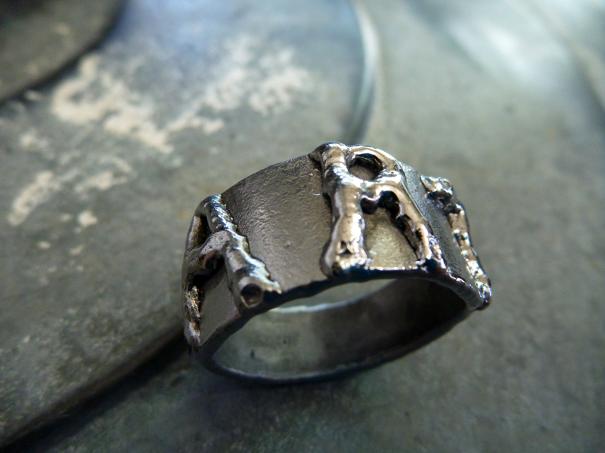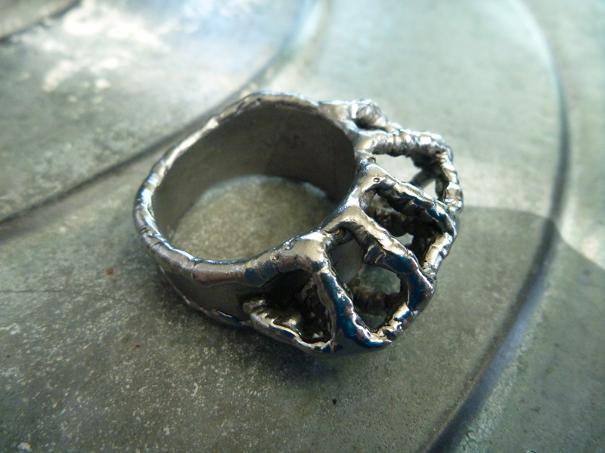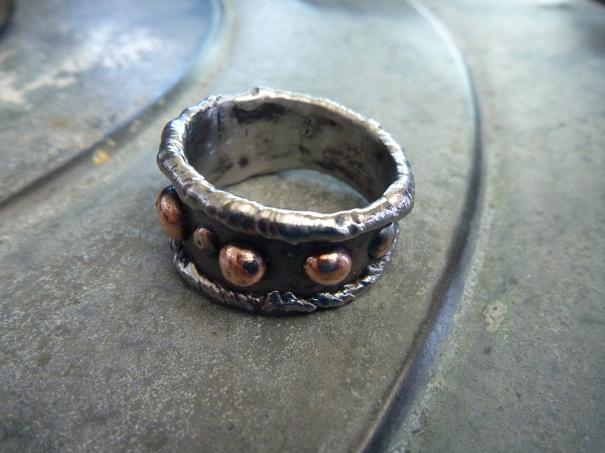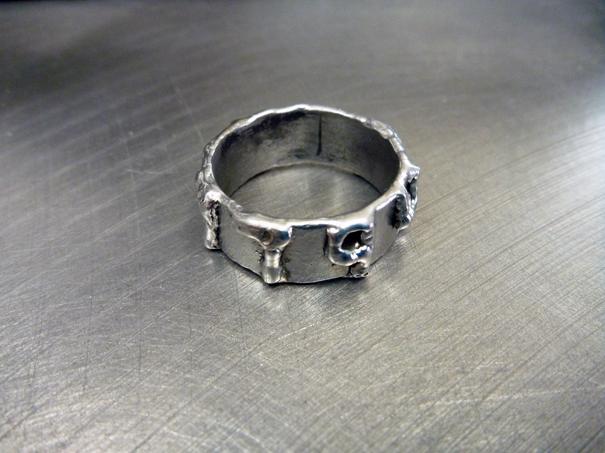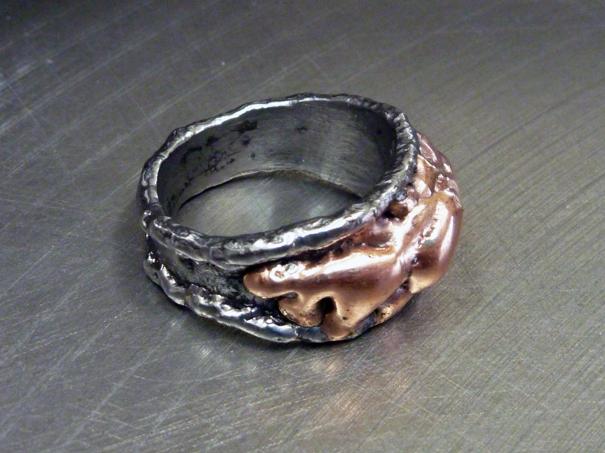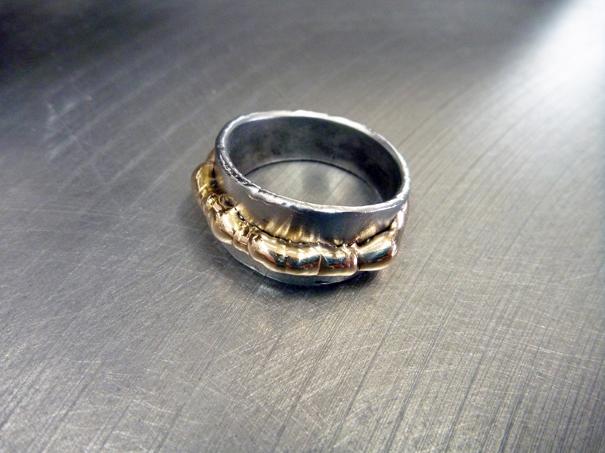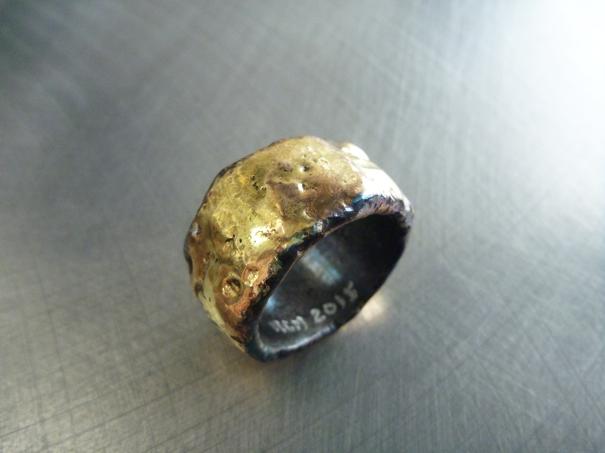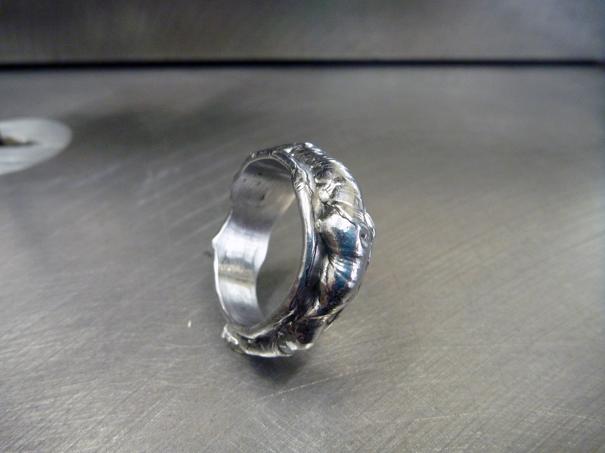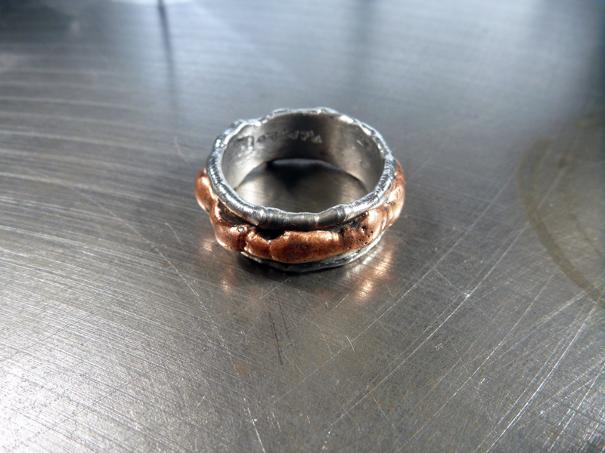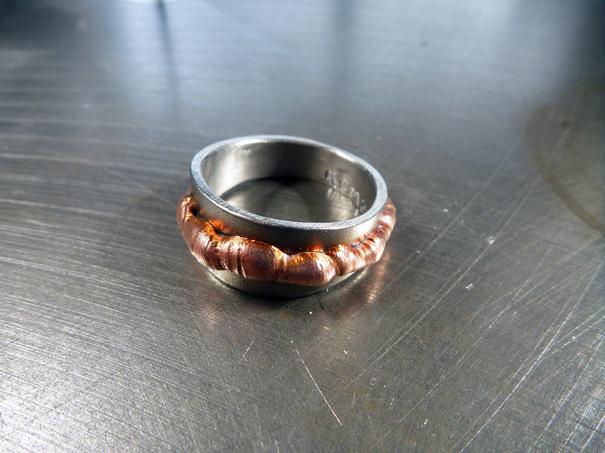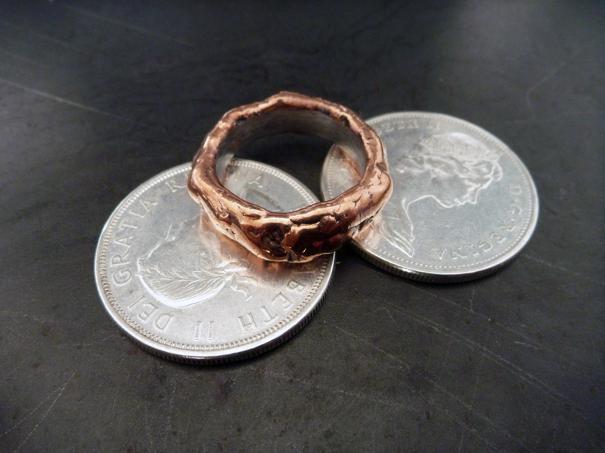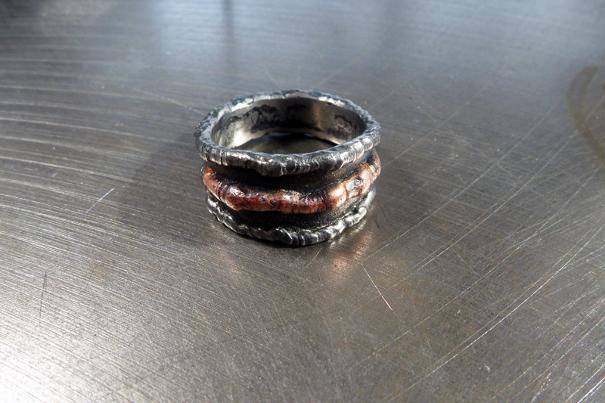 # 5 Welded copper on steel 2015