Solid Gold Montana Gold Co. Spoon

by Roy Mackey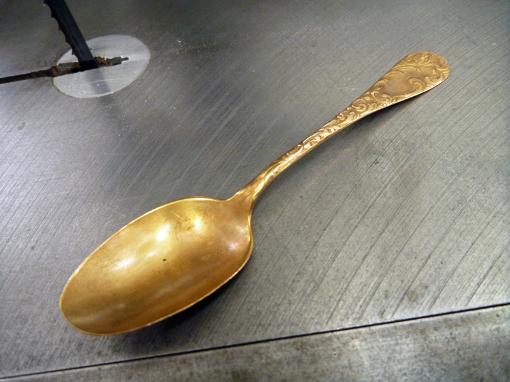 Here is a solid gold antique spoon I picked up at a garage sale. The strange things you can find at garage sales for only a dollar. A friend of mine starting hiking out into gold country to pan for gold. Last year he got a few flakes. We started doing the same except at garage sales and so far have found over an ounce. Sure garage sales are almost as much work but a lot more fun than shoveling rocks. Another reason why you are going to want my next book. "The Fine Art of Garage Sailing" I hope to have it done in a few months. Here are some more pics below.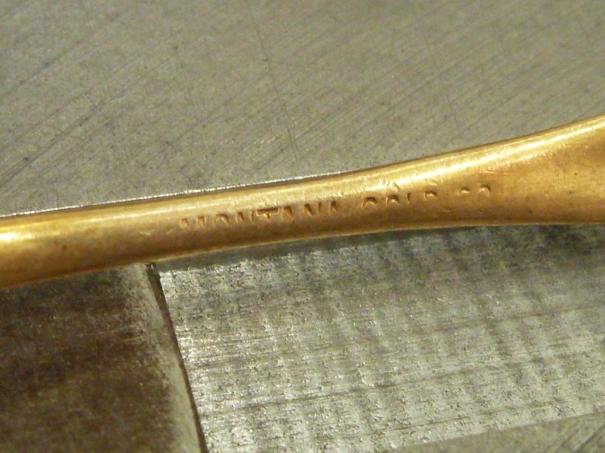 The name is almost worn right off. Hard to find any info on the Montana Gold Co.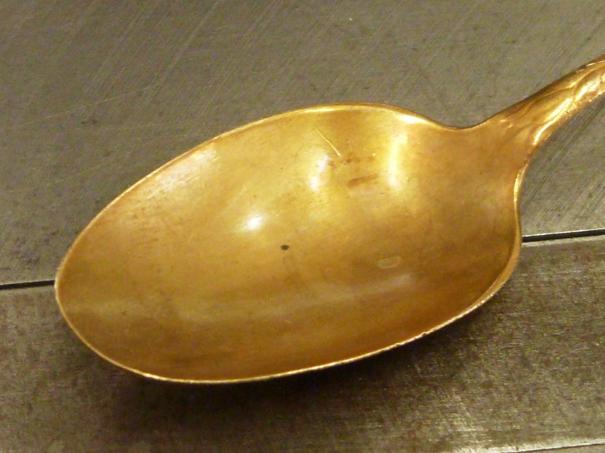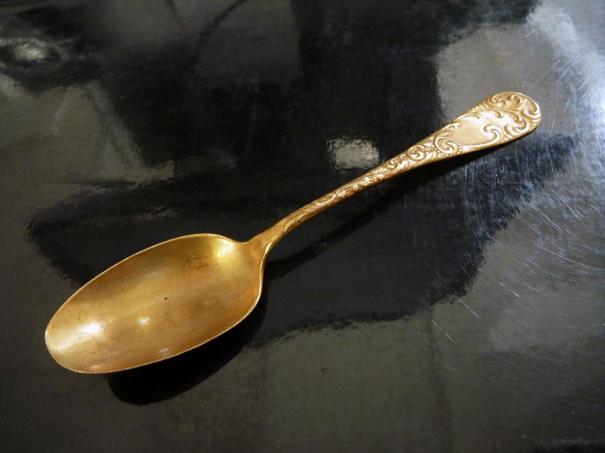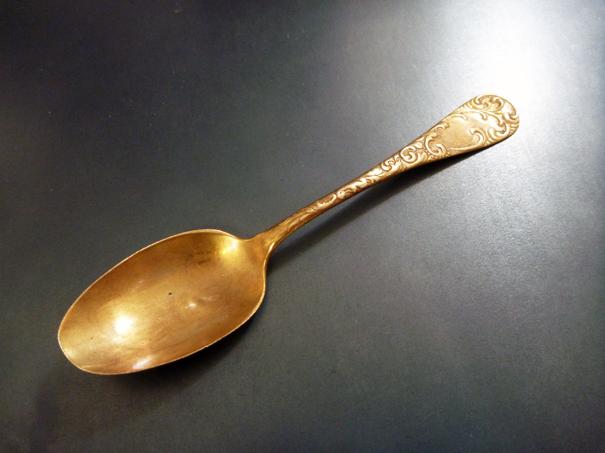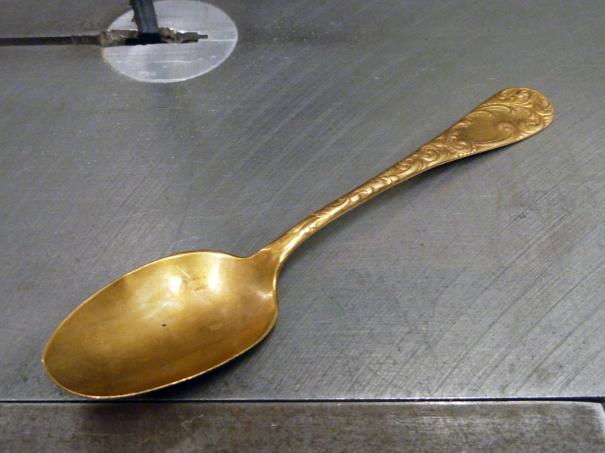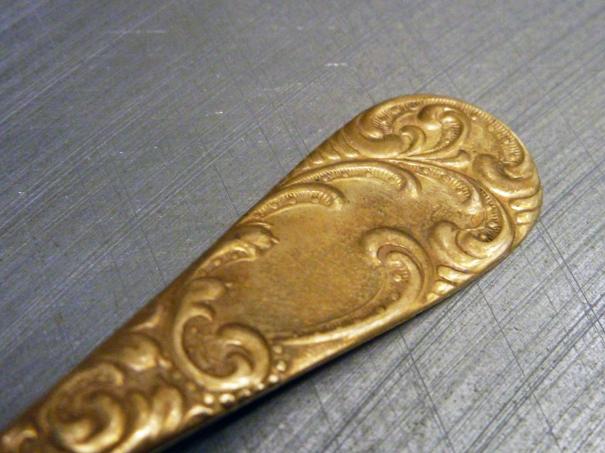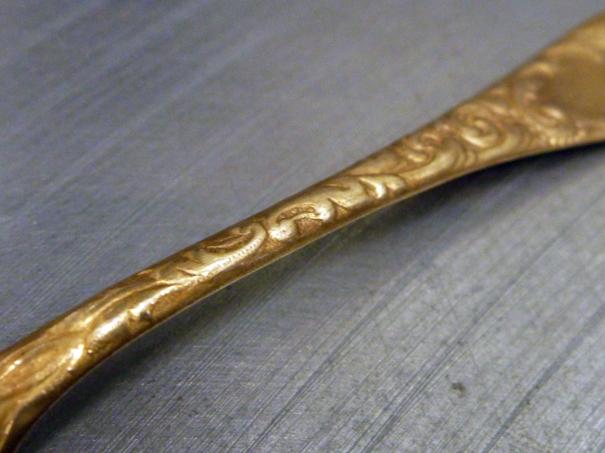 Anyway if by chance you know much about old spoons like this I would love to hear about it. Or if you are a fan of old gold things and want to make me a highball offer feel free. Who knows we might just let this go.